SwissGear Wenger Upload Backpack for Macbook Pro + iPad Pocket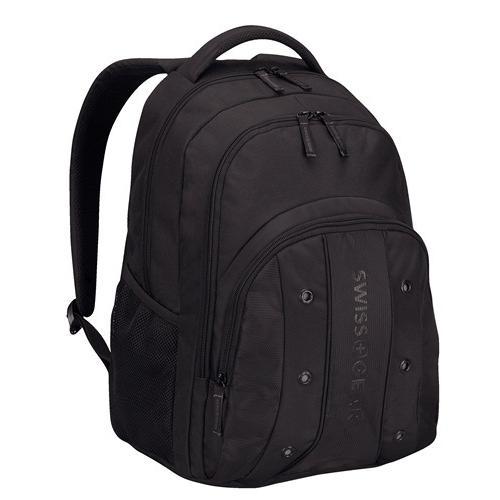 The Wenger Swissgear Upload Computer Backpack gives you the perfect companion for your Macbook and iPad so you can take them wherever you go without any hassle.
With padded internal compartments for computers up to 16 inches, the Wenger Upload allows you to fit your portable work station and set it up anywhere. The Swissgear Upload is also equipped with a compartment especially made for your iPad so you can add an extra resource or equipment.
Internal compartments and pockets are strategically designed so you can organize your stuff easily and accordingly. You can even fit your trusty umbrella or your water bottle at the side pockets to keep your day hassle-free. The exterior of the Wenger Swissgear Upload also has an air-flow padding and comfort-fit shoulder straps so you'll always feel comfortable and cool anywhere you go.