ViewSonic 24″ Full HD LED Display with SuperClear Pro Technology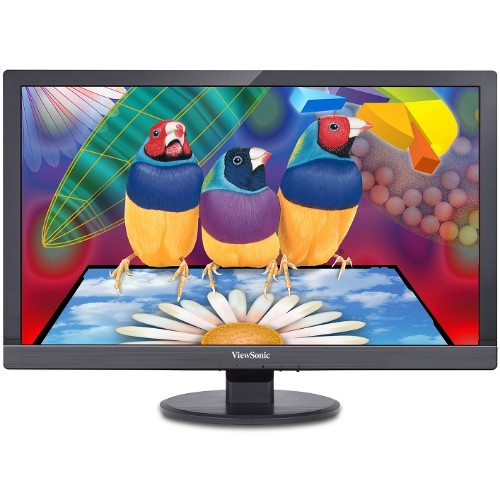 The VA2455SM ViewSonic monitor is here to deliver the best video performance for your home entertainment as well as for your office use. Get to know more of this display, only here at MacMall.
This ViewSonic 24in full HD monitor has an array of features and specifications that would allow you to fully enjoy your viewing experience. The device comes equipped with SuperClear Pro MVA technology for a superior wide-angle viewing, true 8-bit colors and 3000:1 static contrast ratio. To round out your viewing experience, this 24-inch monitor also comes with dual 2W stereo speakers. With the VA2455SM ViewSonic monitor, you?ll enjoy high quality for both video and audio.
The ViewSonic VX2880ML full HD LED display also features a unique view mode, which gives you a different optimized screen performance for every application that you use. With a full HD display, you get the full view onscreen with rich, full, and vibrant colors that would surely be a feast for your eyes. This monitor even comes with flicker-free technology to maintain a steady stream of power, so image distortion would not occur.
The VA2455SM ViewSonic monitor is also designed to take good care of your eyes even during long periods of use. This monitor offers a Blue Light Filter setting that allows you to adjust the amount of blue light the monitor releases, reducing eye discomfort. Other features of this Viewsonic 24in full HD monitor include its VESA-mountable design, which lets you mount the monitor on a wall or on a stand for additional comfort.
Plus this device is eco-friendly, letting you save up to 25% on your total electricity consumption as well. Click the ?Buy Now? button to get your own VA2455SM ViewSonic monitor, only here at MacMall.